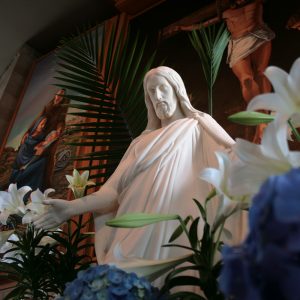 There are several ways to help support Peace Devotions.
First and foremost, you can support our work through prayer. God has richly blessed us with an opportunity to share his Good News. We thank him for this daily and pray that he blesses our efforts as we continue to spread the gospel.
Another great way to support us is by sharing our videos or telling your friends. In the Great Commission Jesus told his disciples:
"Go into all the world and preach the gospel to all creation." (Mark 16:15 EHV) By sharing our videos, you can help us spread the gospel (good news) to the entire world.
Commenting on Facebook is also a great way to help us out. Facebook prioritizes content that has engagement and even commenting with a simple "Amen" can help our videos.
If you would like to help support Peace Devotions financially, one way to do so is through an online donation. Simply visit the Peace Lutheran Church's Online Donation page, and select "Other – please specify." Write "Peace Devotions" in the text box and continue the donation process.
If you have questions, comments, or concerns, please feel free to contact us.